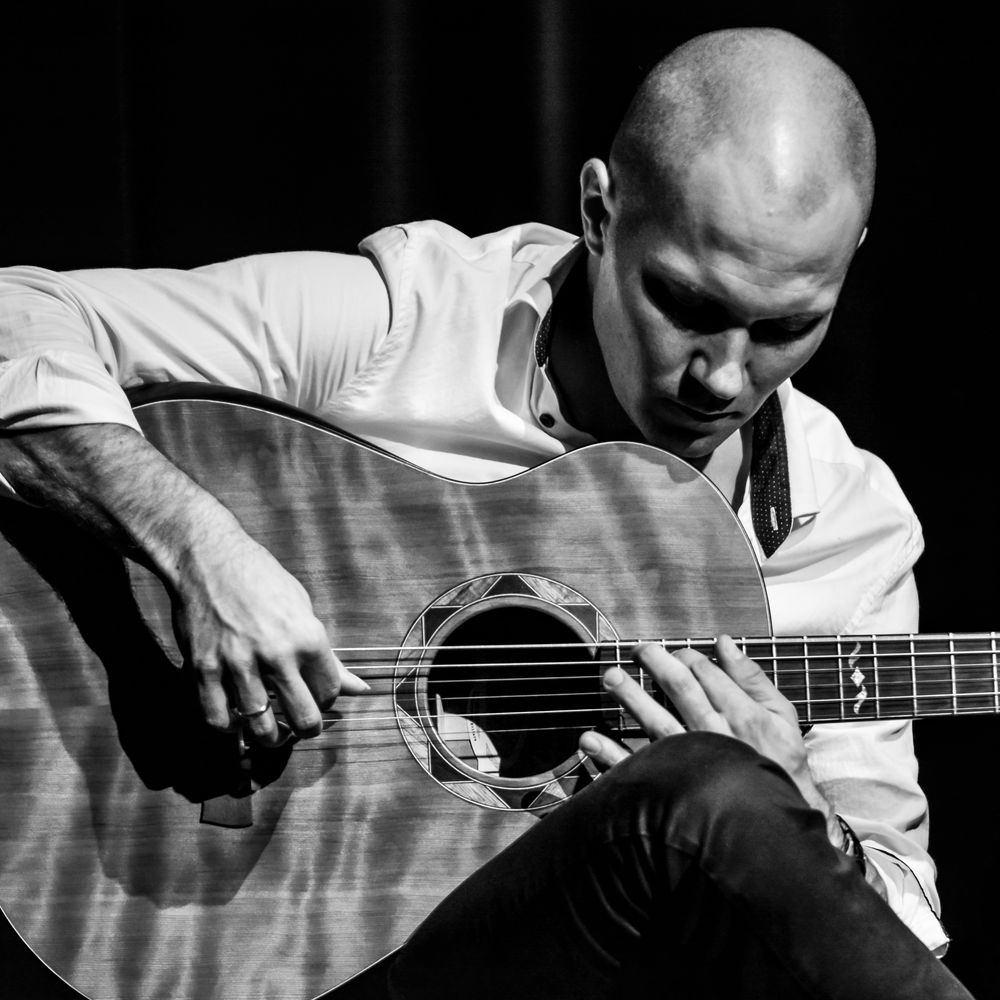 PIOTR KRĘPEĆ – ACOUSTIC GUITARIST AND COMPOSER
My name is Piotr Krępeć and I come from Poland a country in the middle of Europe.
My adventure with the guitar began at the age of 10. I started with classical music which I played many years. Unfortunately this type of music was leaving me without any room of self expression nor creativity. That was te moment when I stoped playing classical guitar but at te same time I discover beauty of acoustic guitar.
Thanks to that I drop chains of stiffness and I was reborn as a compositor with new strength and power of passion to music. With the time I started to play on acoustic baritone guitar tuned to "nashville tunning" at 432 Hz. I'm considered as a acoustic finger-style guitarists but personally I disagree.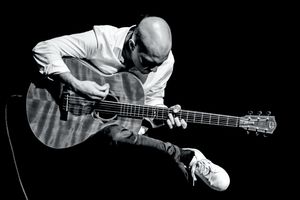 "

Piotr Krępeć is a revelation and hope for Polish guitar and music in general." - TOPGUITAR
I also had the pleasure to be invited twice to concerts in China. At first I played 8 concerts as part of the Chinese Tournée in 2016. Then in 2018 I was invited as a special guest to performed at the largest Chinese guitar festival "Zhejiang Guitar Festival". 
It was a beautiful time for me. 
Imagine being able to fly to the other end of the world. Being able to meet a different culture, meet wonderful people. And the most importantly, be able to play music for them. 
There is great gratitude in me for having been invited. Thanks so much !!! I love you.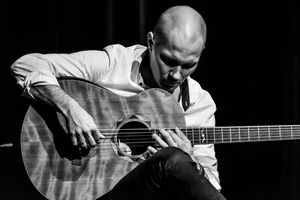 "

Piotr's music instantly puts you in a state where you forget about everyday life. A lot of space and breath, as well as the full and natural sound of the guitar make you listen absolutely. These experiences accompanied me throughout the entire work on the album and I hope that they will also be your / your participation / the participation of all listeners." - MAGDALENA PIOTROWSKA | HEAR CANDY MASTERING
I released two solo albums: "Movement in Silence", and "In Substance". 
I have been invited to almost all acoustic guitar festivals in Poland. I performed together with the icons of global fingerstyle, icons like: Andy McKee, Jonn Gomm, Calum Graham etc. I was also able to play with great Polish artists: Dominik Wania, Jacek Kochan, Antoni Gralak, Aron Blum, Marek Kazana, Olko Mularczyk, Joanna Kondrat, Piotr Zajdek, Szymon Białek, Filip Fiebiger, Piotr Restecki. 
In 2012, I composed and recorded the music for the film "A journey with hand luggage" directed by Arek Biedrzycki, presented at the Film Festival in CANNES. You can watch it here.
For many years I was friends with painters – Tadeusz Pfeiffer and Andrzej Cisowski. It's amazing how much I learned about art and music from them. Together, we created many artistic events, performances, exhibitions, concerts, etc.  
Their creativity and life will always remain in my heart. I would not be myself if it were not for them.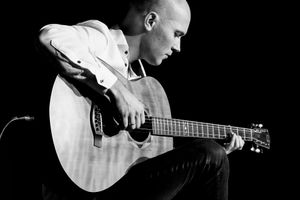 "

Piotr Krępeć is an Artist with a capital A. His sensitivity, artistry and dedication to this demanding Muse are enormous. Piotr is the key-keeper, and his music opens a hitherto unknown door through which, like Alice, we discover the richness of our souls. Its notes charm, seduce, lead you to where the Great Water ends." - KRIS GÓRSKI | AUDIOPLANET
In 2016, my wife and I set off on a trip around Europe. It was a bus trip. We traveled for half a year in search of inspiration to write an album in search of adventures. 
We visited Norway, Sweden, Denmark, Germany, the Netherlands, France, Spain, Italy, Austria and the Czech Republic. 
During this trip, a lot of music was created that was included on the album "Movement in Silence". It was a very valuable experience for us. I played a few concerts then. Among others in Berger in Norway, Barcelona Spain etc.
Unfortunately, during the Covid-19 pandemic, I completely withdrew from concert activities. My time slowly passed on composing and searching for new ways of artistic expression. I started writing a book called "The Power of Creativity" and I took up beekeeping as well as production of organic wine.  
After the Covid-19 pandemic, I started working with the Theater in Radom. In my country, it is a very serious institutional theater. I composed the music for the show and played this music live on all shows for a year. It was a very interesting experience. Working with actors, working in a show is a completely different form of expression.
At the moment I'm devoted to creative work. A new CD and a book are in the making.